Concrete Lifting & Leveling: A Lower Cost Alternative To Concrete Replacement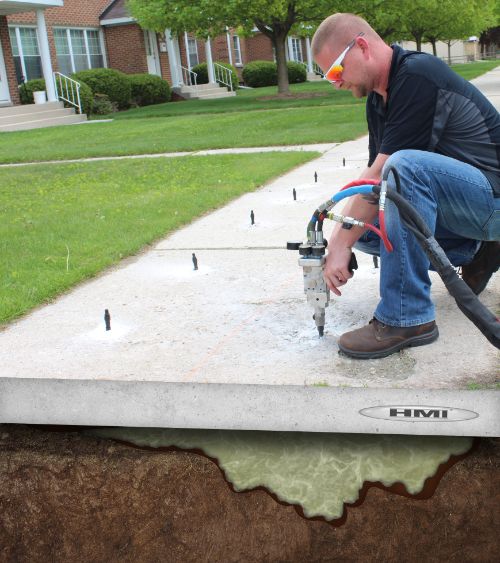 Professional concrete lifting and leveling is a fantastic and cost-effective alternative to replacement, and the experts here at 3 Rivers Concrete Lifting LLC would love nothing more than to assist you and your property with all of your concrete maintenance needs. We can perform this high-quality service on a variety of different surfaces, and as the leading concrete contractor for Cranberry Township properties, you can rest easy knowing that you and your home or business are in capable hands. We come with over fifteen years of experience and skill, so give us a call today to get started!
Interested in another one of our specialized concrete services? 3 Rivers Concrete Lifting LLC also offers top-of-the-line concrete void filling to help keep your driveways, sidewalks, roadways, and more in perfect working order all throughout the year.
Concrete Lift Specialist
3 Rivers Concrete Lifting LLC is the number one concrete lift specialist in Cranberry Township, and we work with various kinds of properties and surfaces. Concrete is a tough material built to last, but even the sturdiest of materials can wear down over time. This erosion can cause a number of issues and safety concerns, and expert concrete lifting and leveling can quickly and easily alleviate them.
Here's a quick overview of where our professional services come in handy:
Residential surfaces such as sidewalks, porches, patios, driveways, garage floors, basement floors, and pool decks
Commercial surfaces such as factory floors and apartment complexes
Municipal and Department of Transportation surfaces such as roads, streets, bridge approaches, curbs and gutters, and sidewalks
Ways Our Professional Concrete Lifting And Leveling Service Benefits Your Property
Here are just some of the benefits to choosing our top quality concrete lifting and leveling service for your Cranberry Township home or business:
It takes far less time and money to lift and level your concrete versus replacing it. The process only takes a few hours, and the area is ready for use immediately upon completion. Not only that, but it costs about half the price of replacement!
We use polyurethane foam for our service, making lifting and leveling a greener choice. Our foam is made from recycled materials, and it's non-toxic and non-hazardous. Concrete lifting and leveling also help prevent discarded slabs from being deposited into landfills.
Our concrete lifting and leveling service helps make your Cranberry Township property safer. By using this service, you're protecting your property from trip and fall hazards, unwanted liability issues, and water damage due to improper sloping.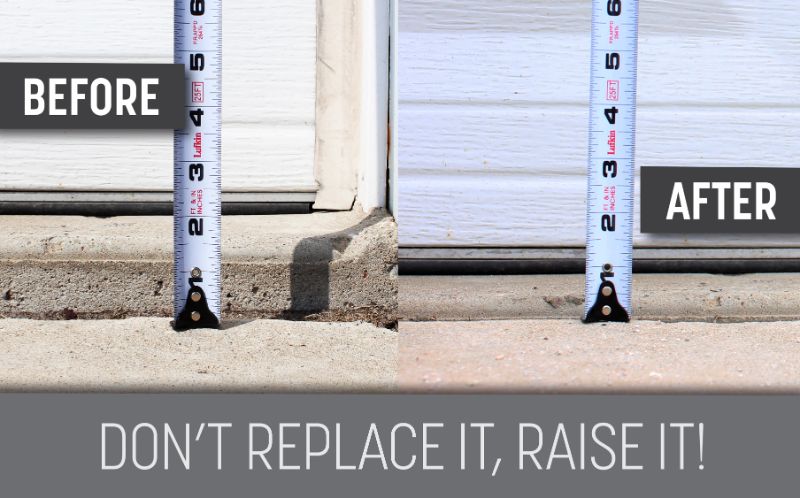 ---
Latest Concrete Lifting Projects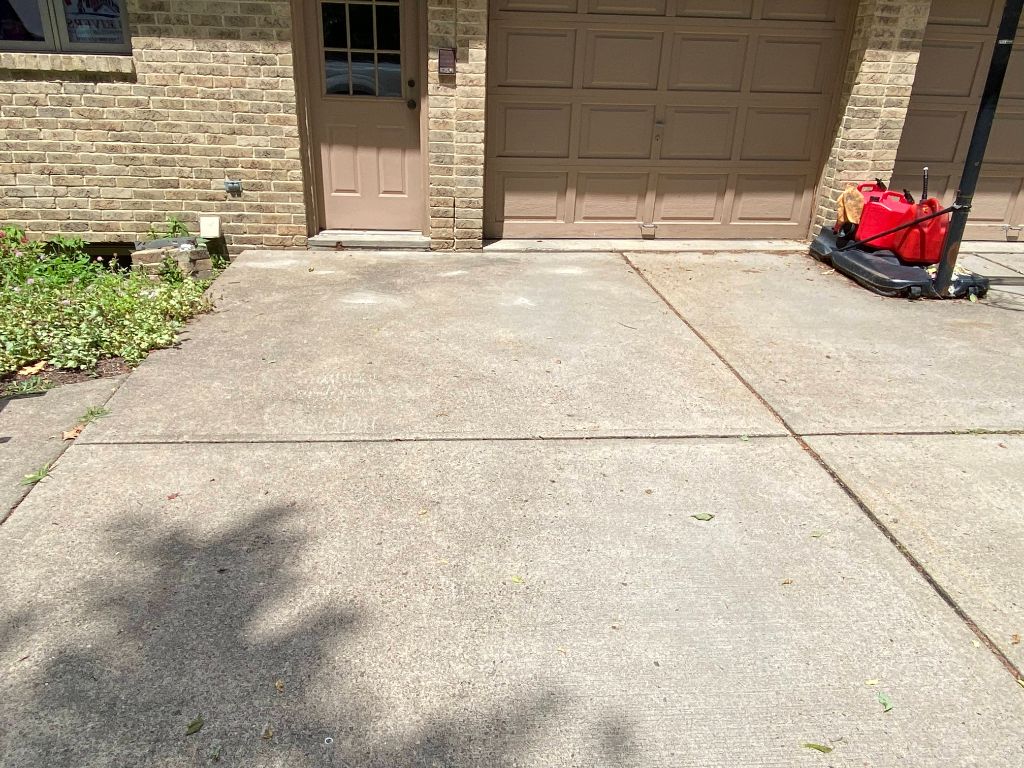 Concrete Walkway and Driveway Lift and Level in McCandless, PA
We lifted and leveled the rear walk that had several large voids under eliminating trip hazards and water running towards the house foundation that could cause future issues. We also lifted a part of […]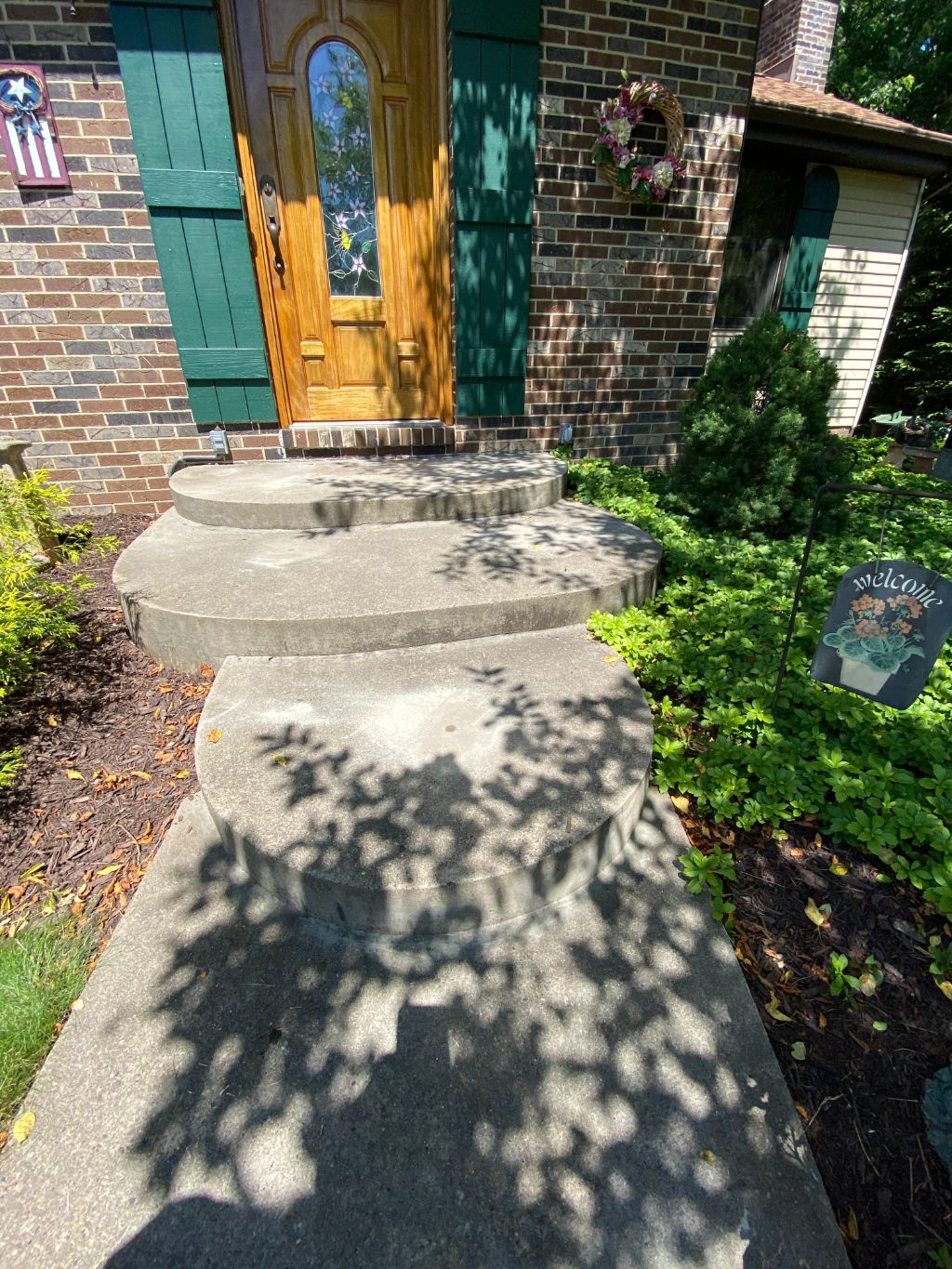 Front Stoop Lift and Level in Allison Park, PA
We re-raised the font stoop and walkway up 2 plus inches to level after a competitor had raised it but it had re-settled due to the use of an inferior product that can wash out over time. Our foam la […]
Recent Concrete Lifting Articles
Don't Replace Your Concrete, Lift It!

If you've been experiencing issues with cracked, sunken, or sloping concrete, concrete lifting and leveling may be the perfect solution for you. Many people may immediately jump to replacing the enti […]
Don't Hesitate,

Call Today for Your Concrete Leveling & Void Filling in Cranberry Township!