Front Porch Lift in Aliquippa, PA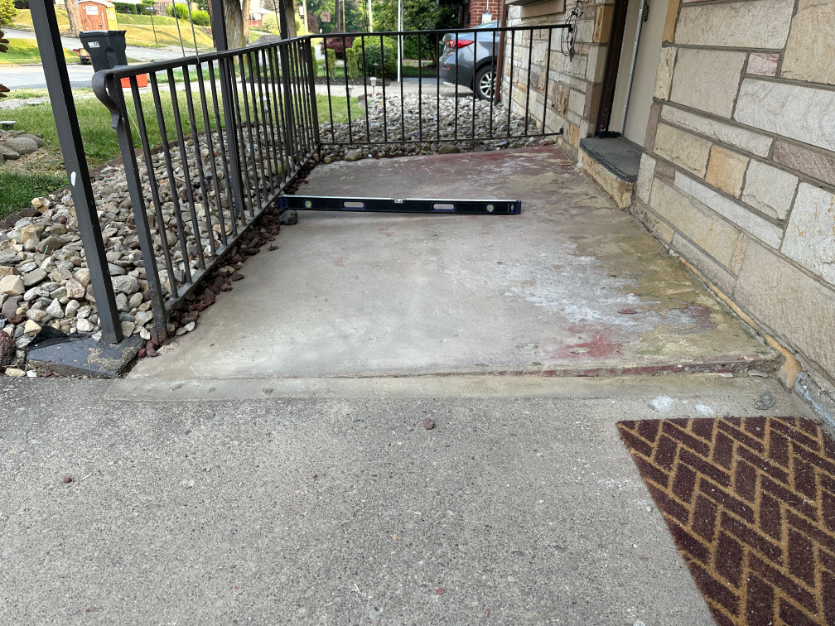 After the home owner had removed several bushes causing the soil to loosen, the front porch had dropped over 4 inches. We were able to lift the porch back up into its original height in just a few hours. Saving the home owner time and money.
Gallery
Don't Hesitate,

Call Today for Your Concrete Leveling & Void Filling in Cranberry Township!