Void Filling: Fixing Sinking Concrete Slab With Foam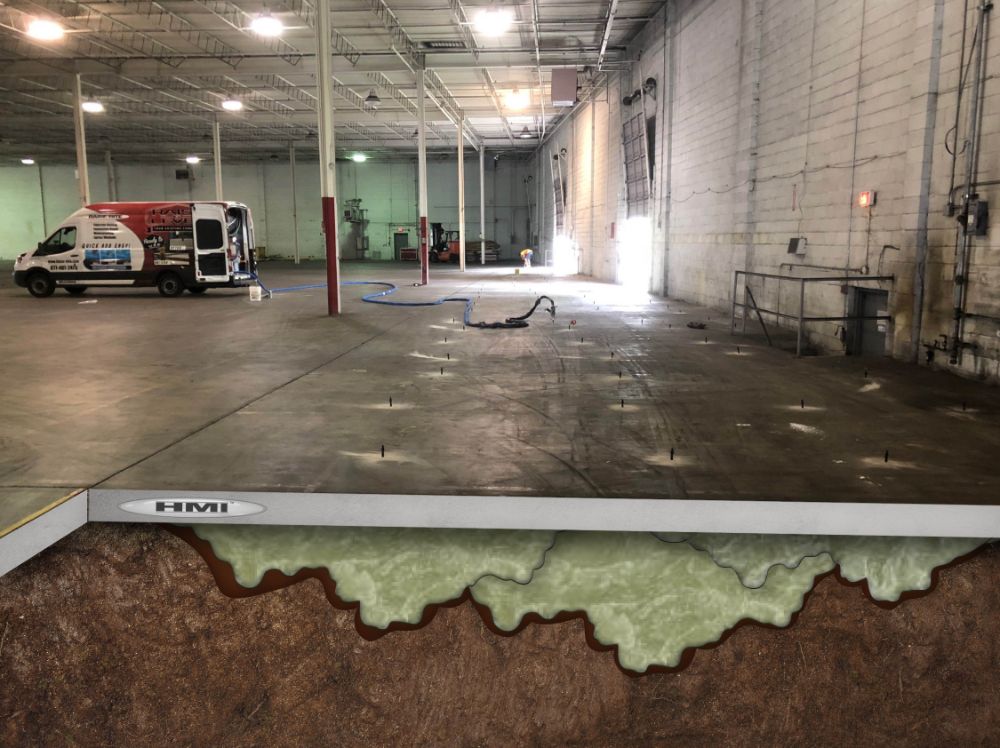 3 Rivers Concrete Lifting LLC provides high-quality void filling services at an affordable price, helping you keep your Cranberry Township property in prime condition all year round. We're the leading concrete contractor for Cranberry Township and the surrounding areas, and you can't go wrong when you choose to work with us. From void filling to soil stabilization and more, our reliable services will bring your property back up to speed!
Concrete Void Filling
If your home, business, or municipality is dealing with problems caused by cracked or uneven concrete, then our expert void filling service may be the perfect solution for you. Voids beneath the surface of your concrete can form due to a variety of reasons—from burrowing animals to high volumes of rainwater to improper filling prior to the original construction; it can all lead to the same conclusion. Our team of experts will use cost-effective and eco-friendly polyurethane foam to fill in the gaps and restore the overall form and function of your concrete in no time flat!
Void Filling can be a common solution to fixing voids under:
Basements
Garages
Patios
Factory Slabs
Common Concrete Issues That Professional Void Filling Can Tackle
Concrete is a sturdy material built to withstand a lot, but the strongest slabs of concrete can be rendered entirely useless when voids develop in the filling below. It's not too difficult to assess and identify if your Cranberry Township property is in need of some professional void filling because the damage tends to be fairly obvious. Take a look at the list below to learn a little more about how our service can help, and get in touch with us today if you have any further questions!
Here are some common issues that can arise when voids form below the surface of your concrete:
Sinking or sloping. When voids develop beneath your concrete, it can cause even the sturdiest slab above to sink down or improperly slope. This creates a higher chance for trip and fall hazards and an overall unsafe area for both foot and car traffic.
Cracking. While there are a number of reasons that cracks can form in your concrete, the problem may lie with the filling (or lack thereof) below. Consulting a professional well-versed in void filling is a great first step to identifying the cause of the cracks and avoiding costly replacement.
Erosion or deterioration. If you notice any issues with your concrete surfaces, especially after any issues with animals or prolonged bouts of rain, a professional void filling may be the answer. In most cases, if your concrete is rapidly deteriorating well before it should be, asking an expert to take a look below the surface is the safest bet.
Don't Hesitate,

Call Today for Your Concrete Leveling & Void Filling in Cranberry Township!