3 Rivers Concrete Lifting Is Zelienople's Reliable Concrete Contractor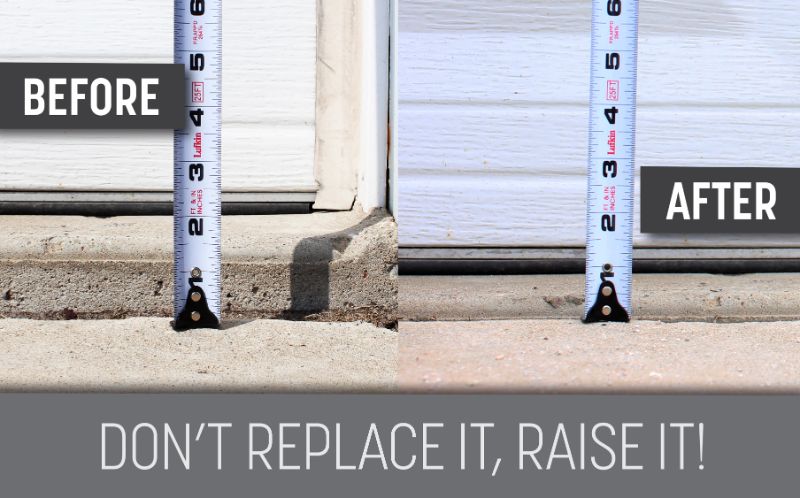 When you're looking for a professional concrete contractor in the Zelienople area, 3 Rivers Concrete Lifting is the name you can trust to get the job done right. Every one of our skilled concrete specialists has the industry experience and access to the tools and equipment necessary to ensure you get the very best in terms of quality concrete services for your property. Our team of skilled concrete contractors can help you with your home's sidewalks, driveways, and more, and will help you assess the issues and provide you with the very best quality solutions. Are you looking for a professional Zelienople concrete contractor you can trust with your concrete service needs? If so, give our team of skilled professionals a call today, and let us show you the kind of quality results that have helped make us the most trusted concrete contractor that the Zelienople area has to offer.
Choosing the right concrete contractor for your Zelienople property can be a daunting task, but here at 3 Rivers Concrete Lifting, our team of highly skilled professionals would be happy to help you make the right choice for your home or business property. With over fifteen years of experience in the industry, our team of skilled professionals knows how important it is to provide our Zelienople customers with exceptional service alongside professional services. Whether you're looking for help lifting and leveling your factory floor or your sea wall is in need of stabilization, our team of skilled professionals can help you get the job done. If you have any questions about our comprehensive concrete lifting services, or if you'd like to schedule an appointment for a consultation, give us a call today. Our team of experts is always standing by and would be happy to assist you.
Zelienople's Unmatched Concrete Contractor
If your residential or commercial concrete could use some extra attention, be sure to call Zelienople's number-one concrete contractor to get the job done– 3 Rivers Concrete Lifting. Our team has years of combined experience in the concrete industry, and our skill in services like concrete lifting and leveling is unmatched by any other company in Zelienople. We love serving our community with the services we provide, whether it's leveling a small slab to keep your sidewalk in good shape or stabilizing an entire sea wall to prevent erosion. You can count on our professional team for the highest quality service and results in Zelienople, so don't go to anyone else for your concrete services! Learn more about what we can do for you by giving us a call and speaking with one of our representatives.
Zelienople Trusts Our Concrete Leveling Services
Concrete leveling isn't something you should try to DIY, even if it's something as small as your backyard walkways. That's why the concrete leveling team at 3 Rivers Concrete Lifting is always available to help home and business owners alike with this vital service.
The concrete around your property plays a large role in how you navigate it, and keeping it functional and healthy is a big deal. Because we're Zelienople's experts in concrete leveling and have the right equipment to get them done quickly and efficiently, we should be your number-one choice when you're looking for a concrete contractor! Add yourself to our list of satisfied customers today by calling 3 Rivers Concrete Lifting today.
Reviews & Testimonials on 3 Rivers Concrete Lifting LLC in Zelienople, PA
There are currently no reviews or testimonials, check back soon!
Don't Hesitate,

Call Today for Your Concrete Leveling & Void Filling in Cranberry Township!