Polyurethane Foam vs. Mudjacking: Which Is Better?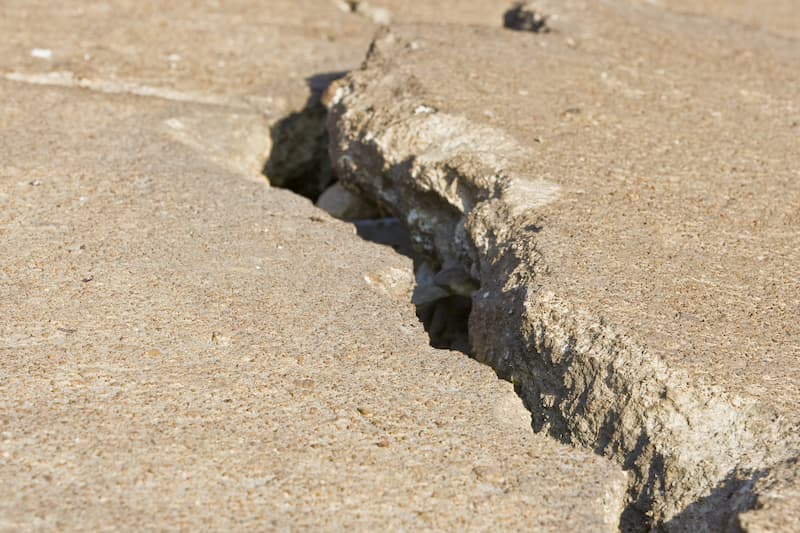 If you've been on the hunt for a professional concrete contractor for lifting and leveling services, you've probably come across terms like mudjacking and polyurethane concrete raising. Both are viable options for many lifting jobs, but you may be wondering which method is the best for your individual needs. Keep reading to learn a little more about each method and their pros and cons, and if you have more specific questions, feel free to reach out to us today!
What Is Mudjacking And How Is It Used To Lift And Level Concrete?
Mudjacking is the process of lifting and leveling concrete with a mixture that contains mud, sand, cement, and limestone. Numerous 1⅝ inch holes are drilled into the surface of a concrete slab in order to pour in the mixture and lift the area so it's no longer sunken in or improperly sloped. This mixture weighs about 100 pounds per cubic foot, making it much heavier than the polyurethane alternative. Mudjacking is good for exterior surfaces such as driveways and sidewalks, but it can be too invasive for many other areas that can benefit from this service.
In some cases, this method may be the best choice, but most of the time, the advantages of polyurethane concrete raising are far better when it comes to professional concrete lifting and leveling for your home or business.
Why Polyurethane Foam Is The Best Choice In Most Cases
When compared to mudjacking, polyurethane concrete raising is definitely the more attractive choice. It's quicker and more reliable than mudjacking, and it can also be used for areas such as apartment complexes and factory floors. This method requires fewer holes during the drilling process, and the holes are much smaller as well—coming in at just ⅝ of an inch. The foam is lighter than the mudjacking mixture at only 2 pounds per cubic foot, and once it's cured, it lasts a lifetime. Not only that, but polyurethane foam made from recycled materials is eco-friendly and makes this service a much greener choice!
3 Rivers Concrete Lifting LLC uses eco-friendly polyurethane foam in our professional concrete lifting and void filling services, so you can rest easy knowing you're making a great choice for your property. If you want to work with the best concrete contractor in Cranberry Township and the surrounding areas, be sure to give us a call or fill out our online service request form today!
Don't Hesitate,

Call Today for Your Concrete Leveling & Void Filling in Cranberry Township!