What is Slab Curling?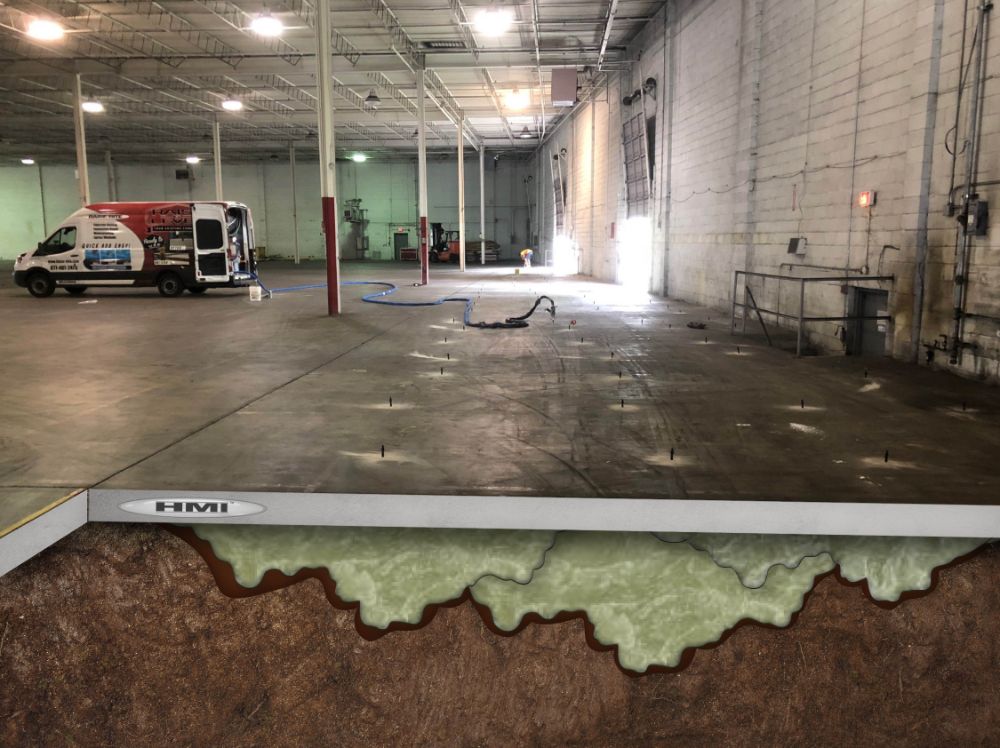 Slab curling occurs when there is a difference in temperature and/or moisture between the top and bottom of the slab during the curling process. This causes the the edges of the concrete to raise up creating a void at the joints under the slab. This typically causes rocking in the slabs when equipment such as forklifts are driven over them. This can cause damage to the slabs and even propose a risk to employees.
The two solutions to remedy the issue is to replace the damaged concrete. Which would not only be extremely expensive but would cause a large amount of down time. The second option is to have the voids filled to stabilize the slabs at a fraction of the cost of replacement. Holes are drilled into the concrete and injected with a polyurethane foam. This can be completed in as a little as one day, while operations continue around the repair or can be scheduled during off hours. Eliminating downtime and production loss
Don't Hesitate,

Call Today for Your Concrete Leveling & Void Filling in Cranberry Township!